Mansoura University wins first place in celebration of honoring distinguished Egyptian universities in international publishing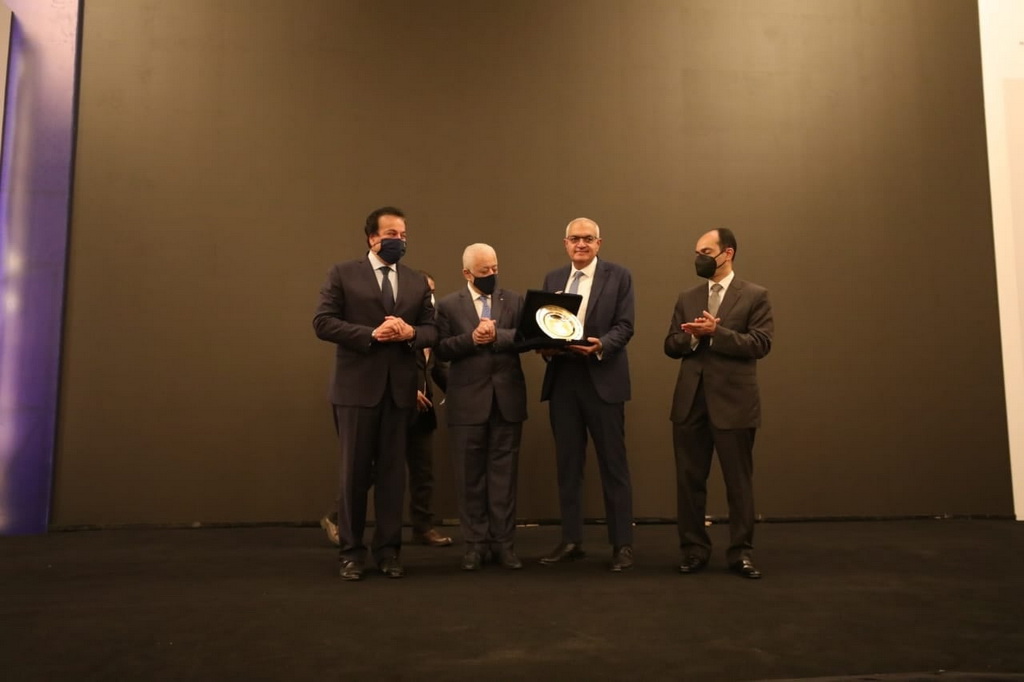 On Sunday, October 31, 2021 Prof.Dr. Ashraf Abdel Basset, President of Mansoura University, received the first place award during the celebration honoring distinguished Egyptian universities (old in origin) in international publishing, which contributed to a total high impact of scientific publishing, on the web of science site, during the past three years for international publication, which comes within the framework of cooperation between the Supreme Council of Universities and the Knowledge Bank.
The Faculty of Medicine was honored for obtaining first place among the faculties to which the most influential researchers belong in the (medical field) within the top 14 research fields distinguished by Egypt, according to the publication.
The university also ranked fourth in the journals published in Egyptian universities in the Arabic language.
This came during the celebration of the Ministries of Higher Education and Education to honor distinguished Egyptian universities in international publishing, in the presence of Dr. Khaled Abdel Ghaffar, Minister of Higher Education and Scientific Research, and Dr. Tarek Shawky, Minister of Education and Technical Education and General Supervisor of the Egyptian Knowledge Bank, in the presence of Dr. Muhammad Latif Secretary of the Supreme Council of Universities, d. Mahmoud Saqr, President of the Academy of Scientific Research and Technology, Dr. Ashraf Abdel Basit, President of the University, Dr. Ashraf Hafez, Vice President for Graduate Studies, and a number of Egyptian university presidents and vice presidents, college deans, faculty members, and public figures.