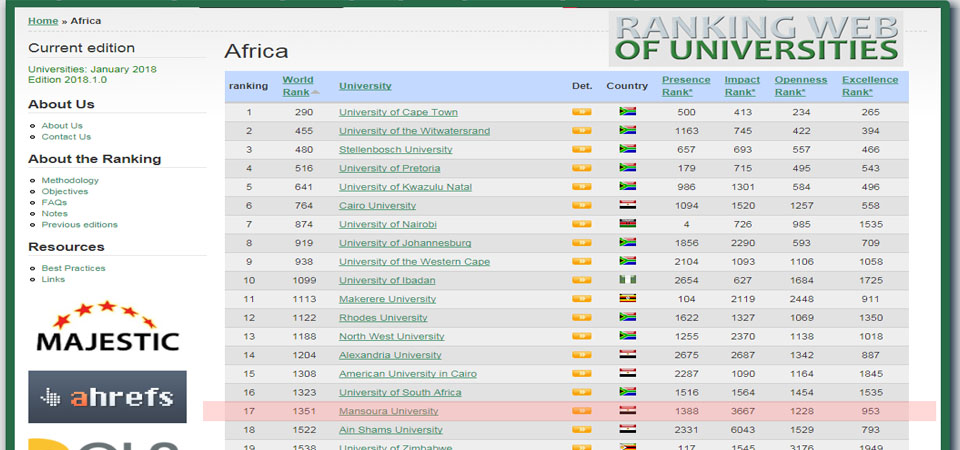 Webometrics published the results of the preliminary assessment of the international universities sites for the first half of the current year (January 2018).
University of Mansoura is progressing globally to rank 1351 instead of 1411 and in the 17th Africa ranking and the 4thlocally
It is worth mentioning that the Webometrics International Assessment of Universities is the largest system of assessment of international universities. It specializes in measuring the quality of educational and research services on the Internet, covering more than 20,000 universities worldwide.
It is issued by the Supreme Council for Scientific Research in Spain, which is a semi-annual assessment, issued in January and July of each year.
For more information, please follow: